THE WINERY
Adega Mayor stretches over a 350 area of cork oak, riparian galleries and agricultural fields.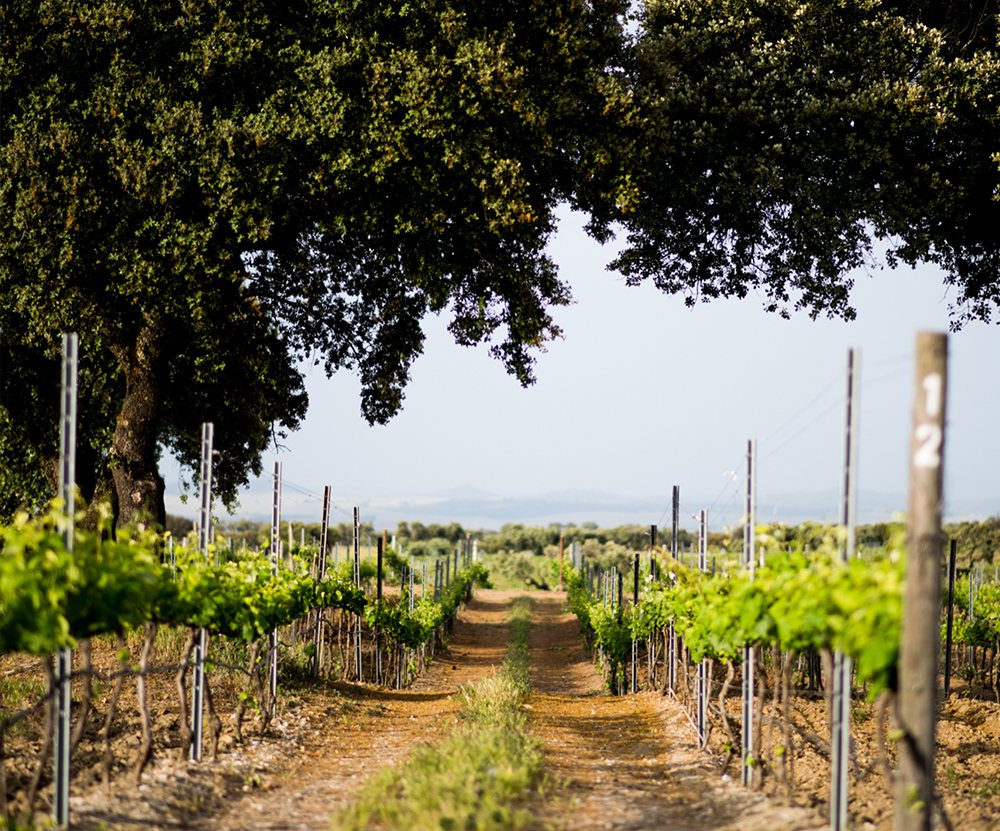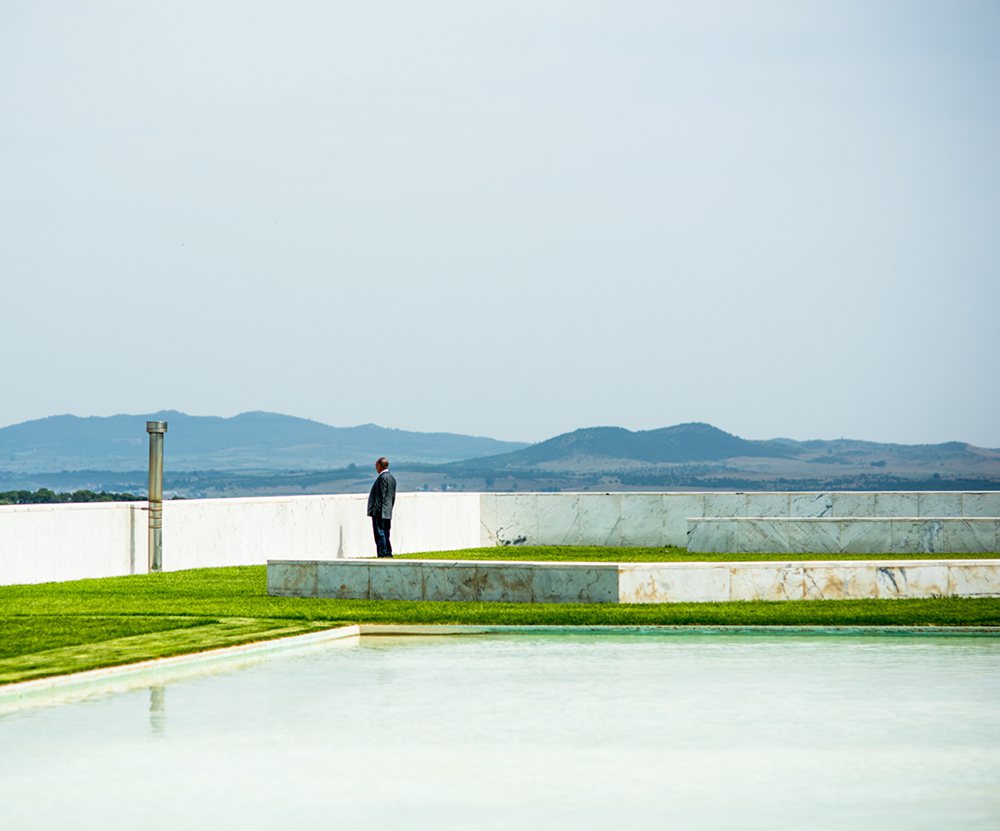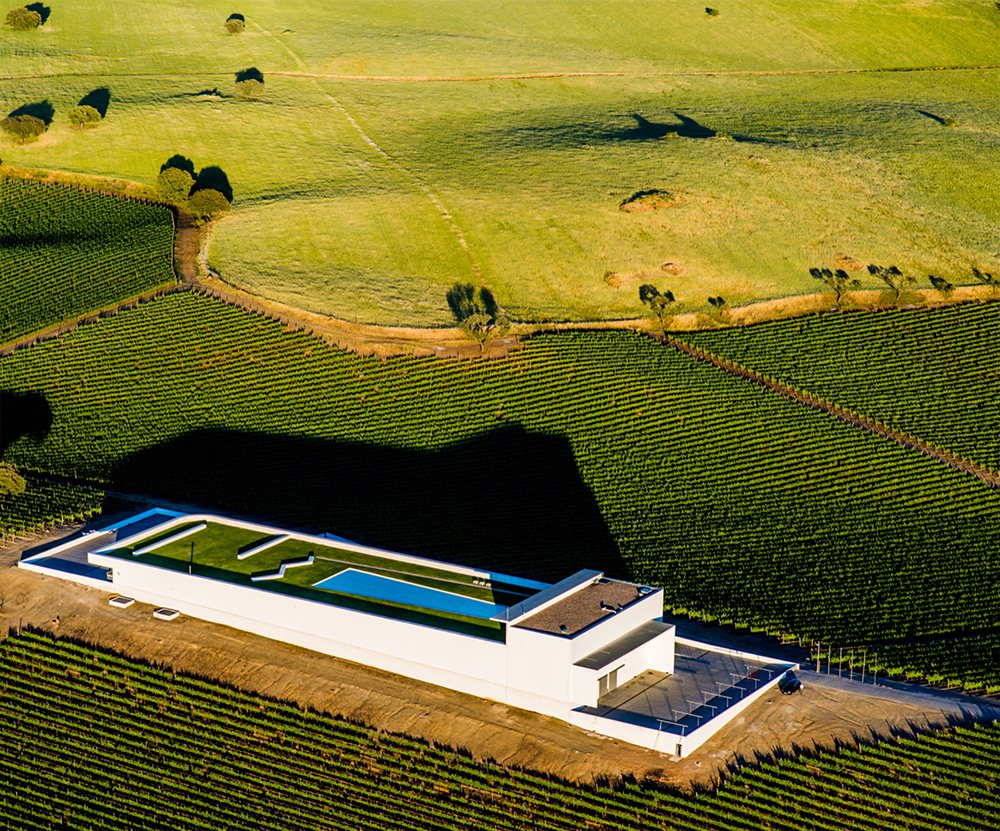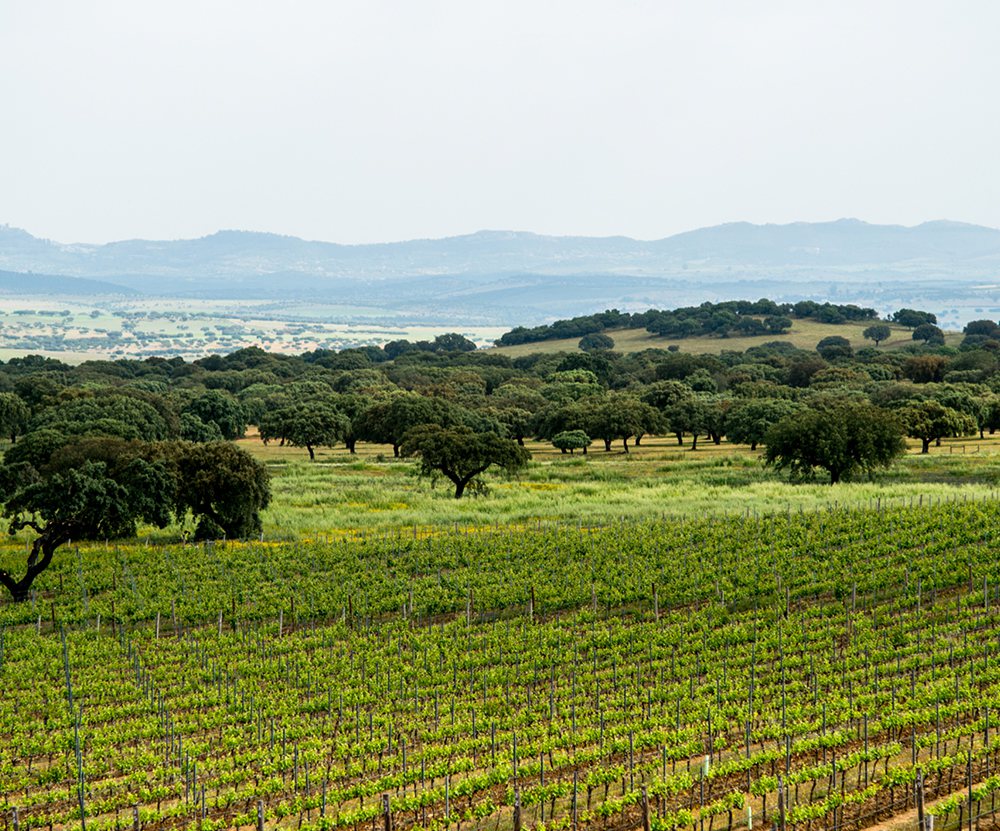 On top of the panoramic terrace, in the skyline, we can see the vine and the olive groves of the estate and also Spain and the mountain of Portalegre. With a contemporary look one can reinvent the art of good living.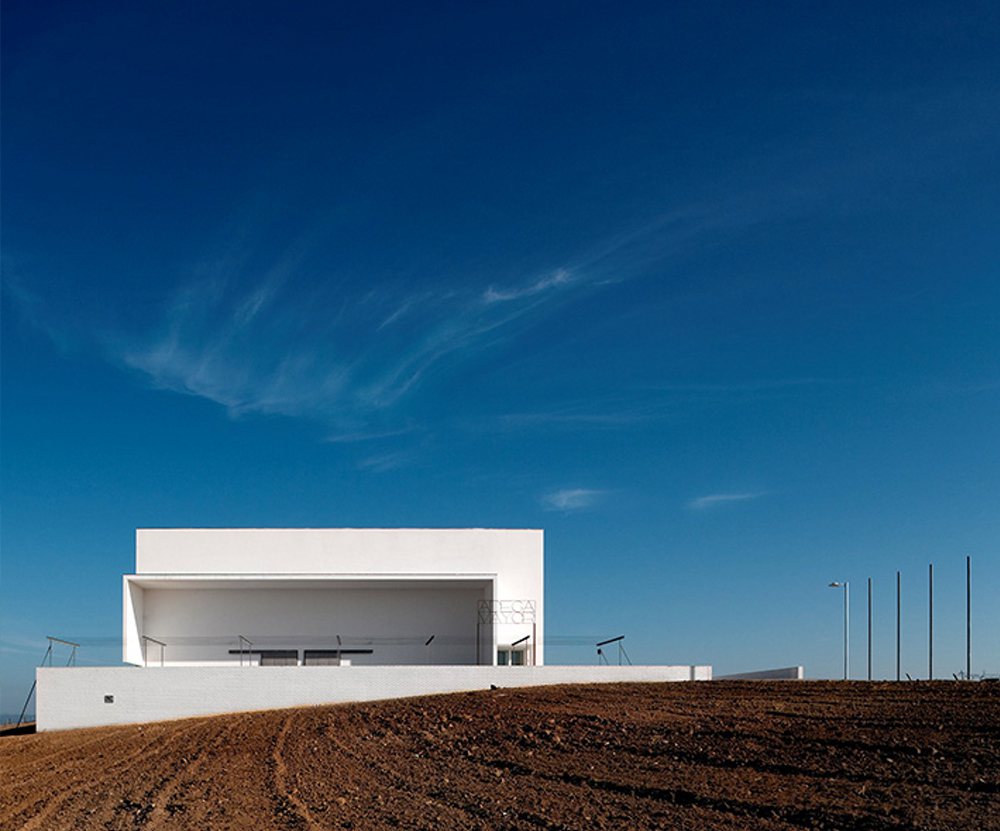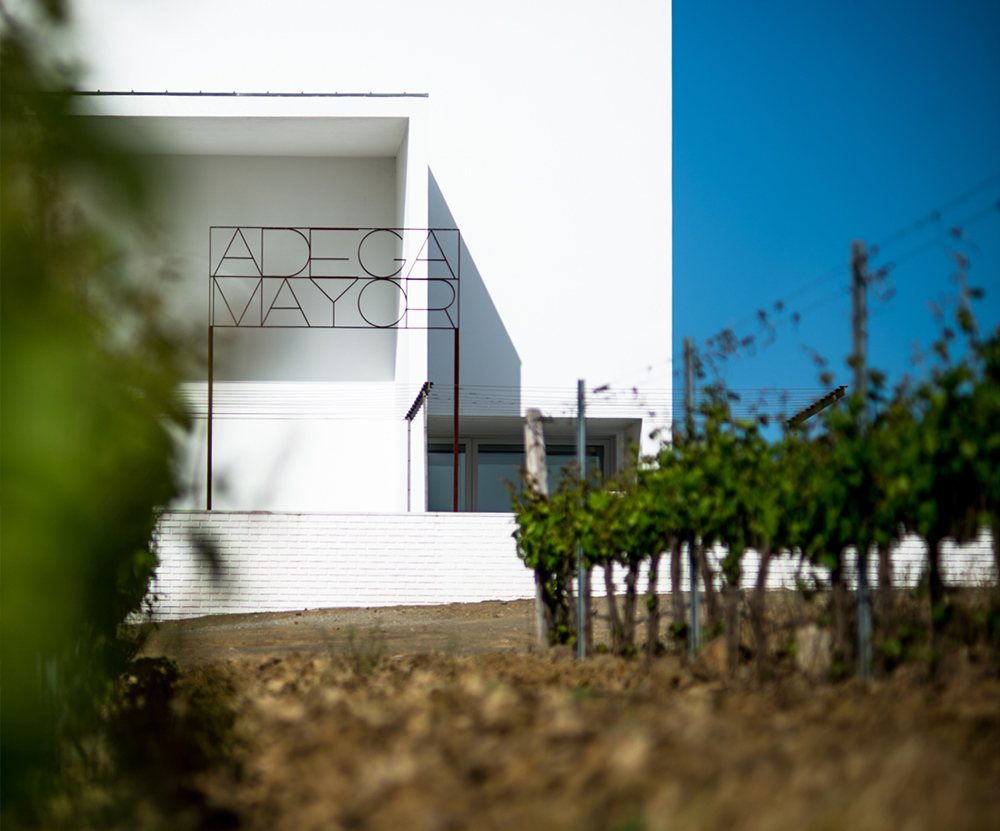 A world-wide architectural reference that distinguishes and elevates a wine heritage of the Alentejo region. A building with its ability to integrate simplicity and merge with the landscape.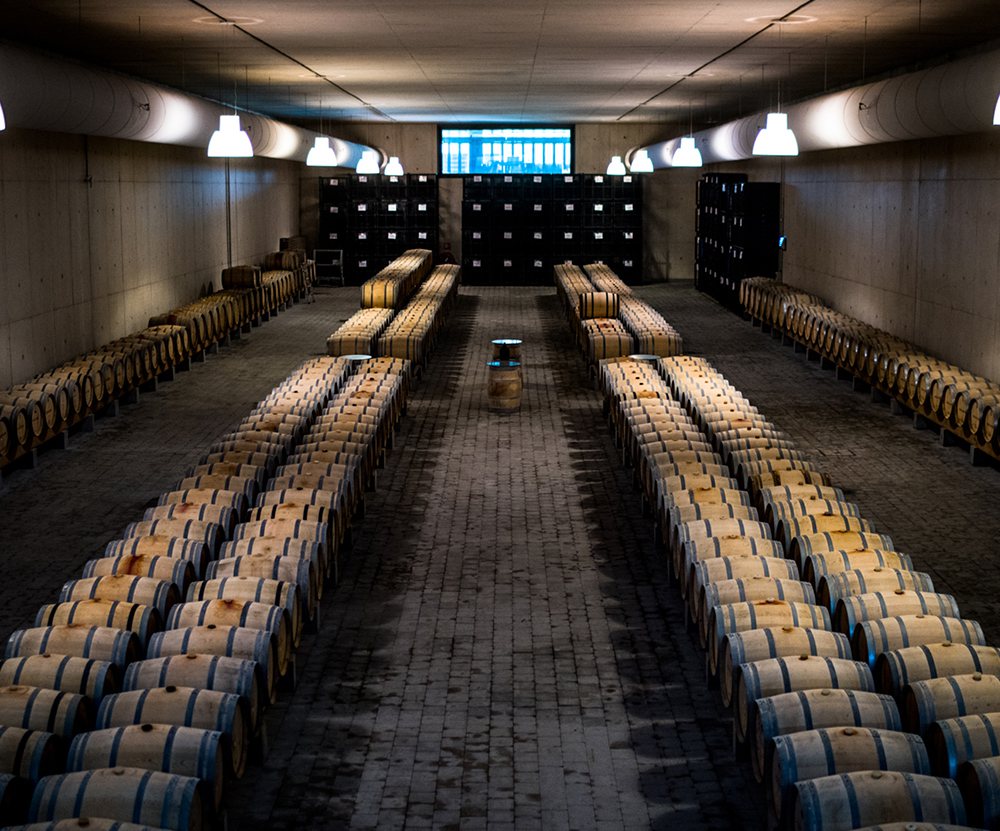 FIRST CELLAR AUTHOR IN PORTUGAL
It was in this landscape that the architect Siza Vieira applied his trait - simple, purified, essential. These were the lines that gave life to the Adega Mayor.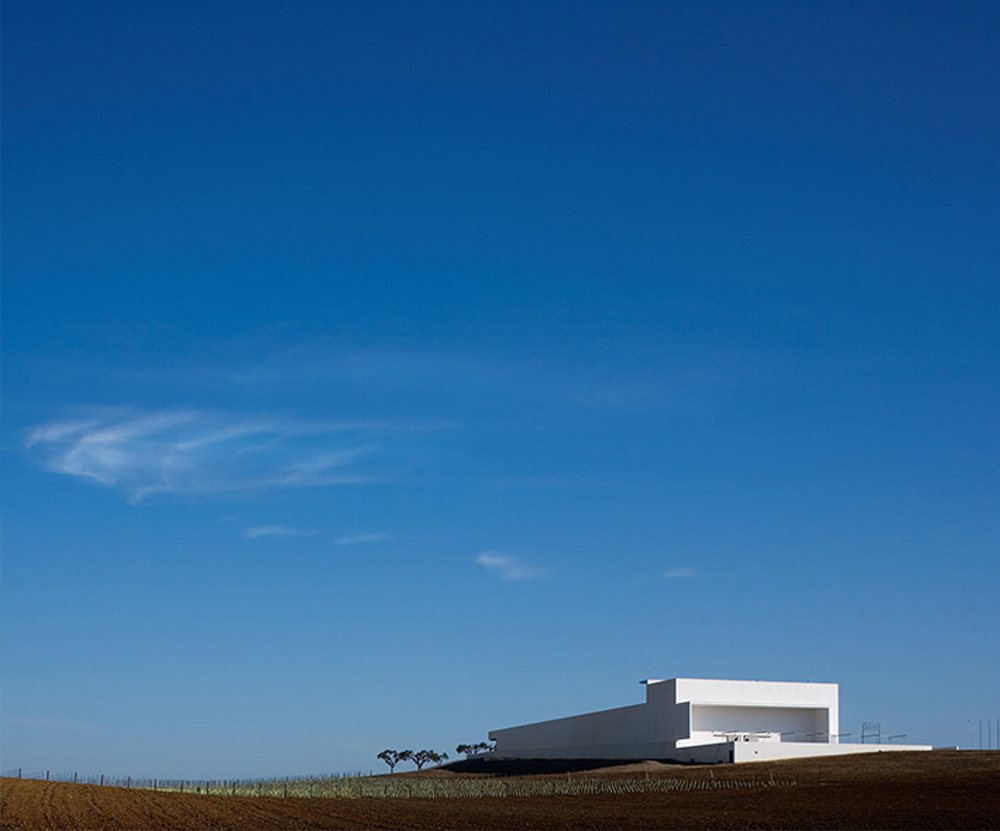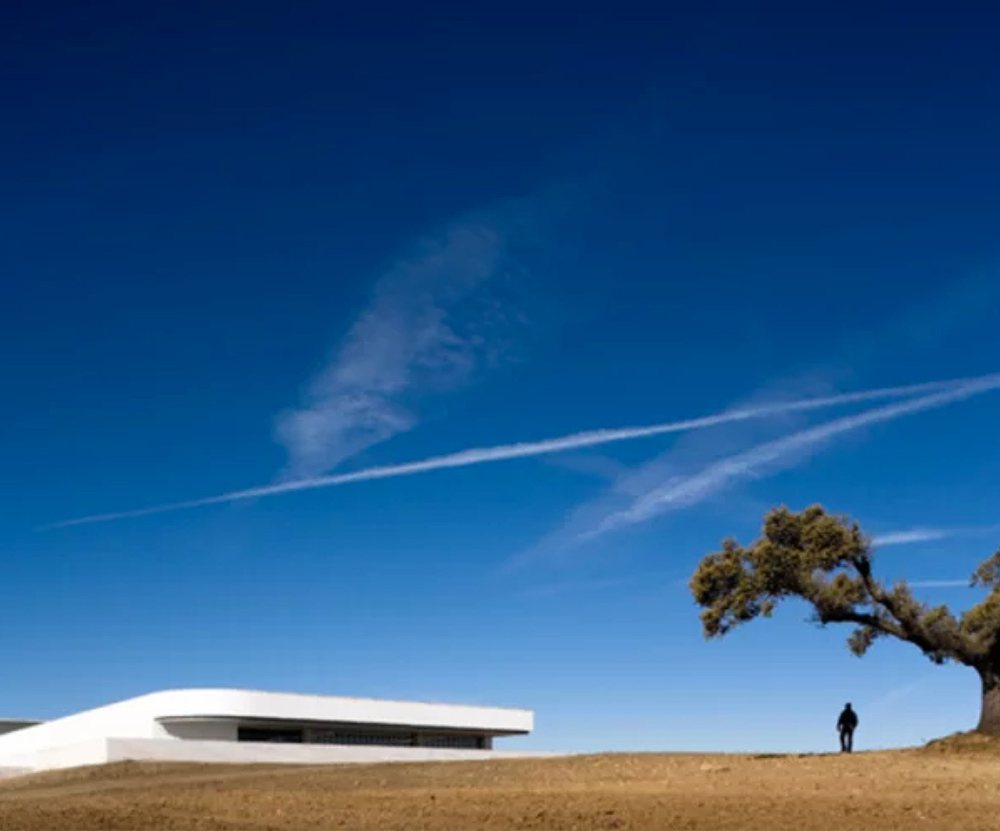 Inside there are large spaces dedicated to production and storage, with rooms that invite the wine tasting and the conversations they inspire.