THE WINERY
Adega Mayor stretches over a 350 area of cork oak, riparian galleries and agricultural fields.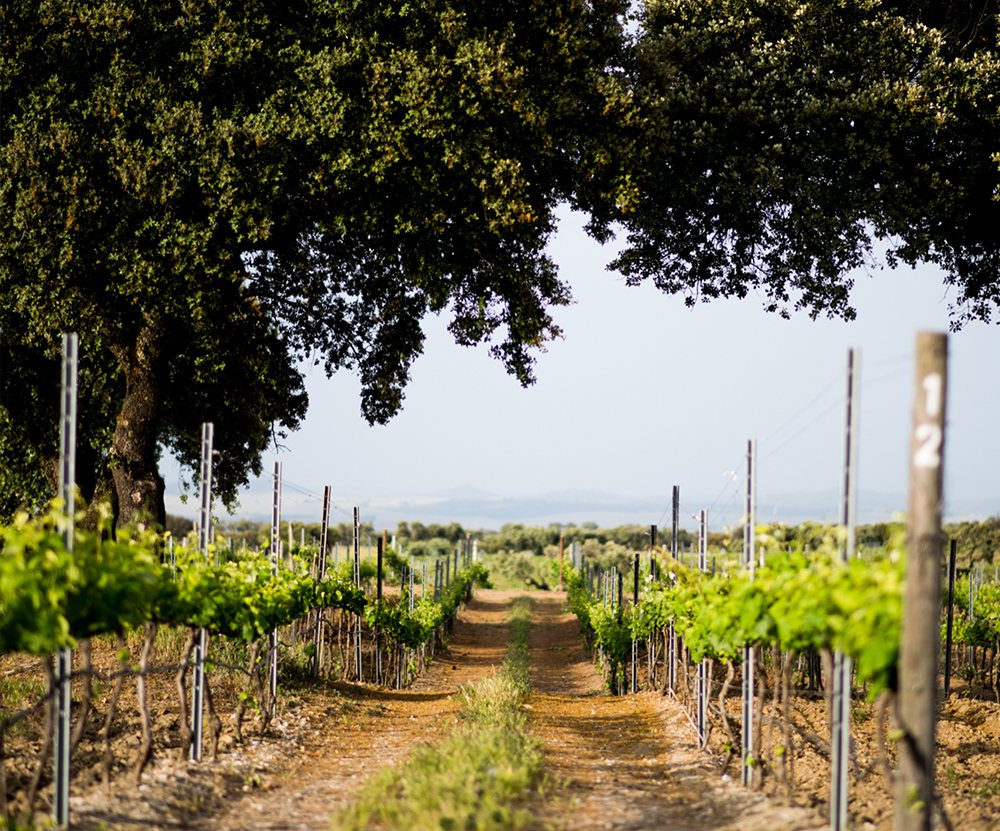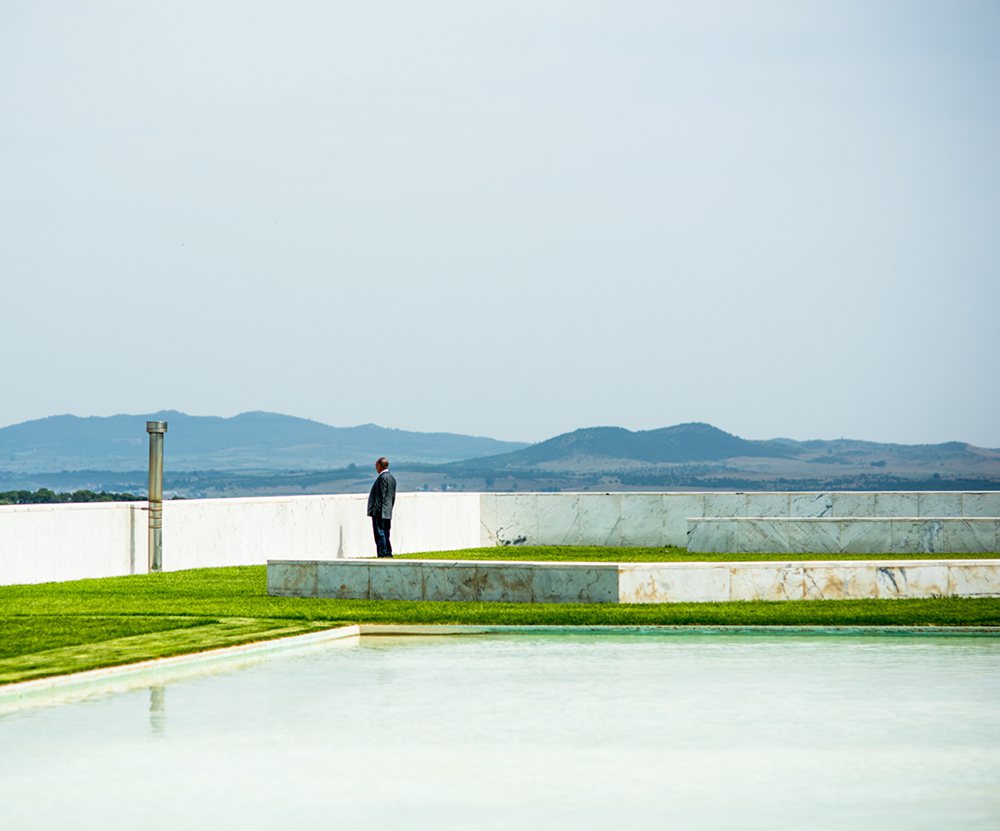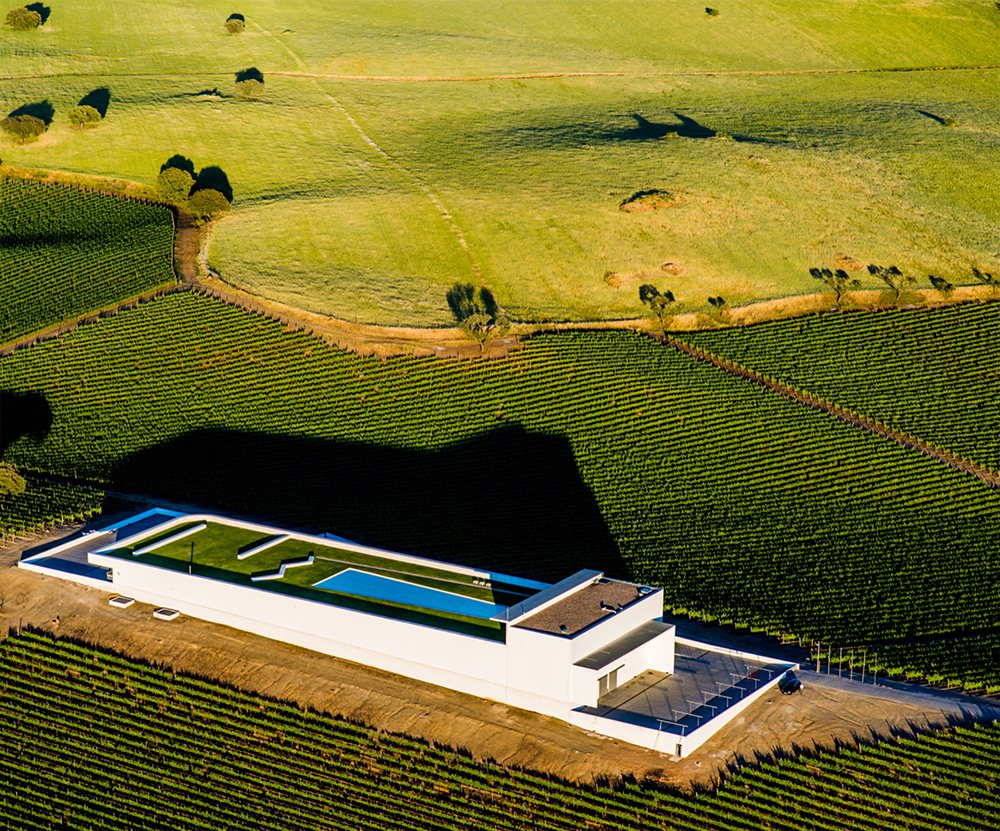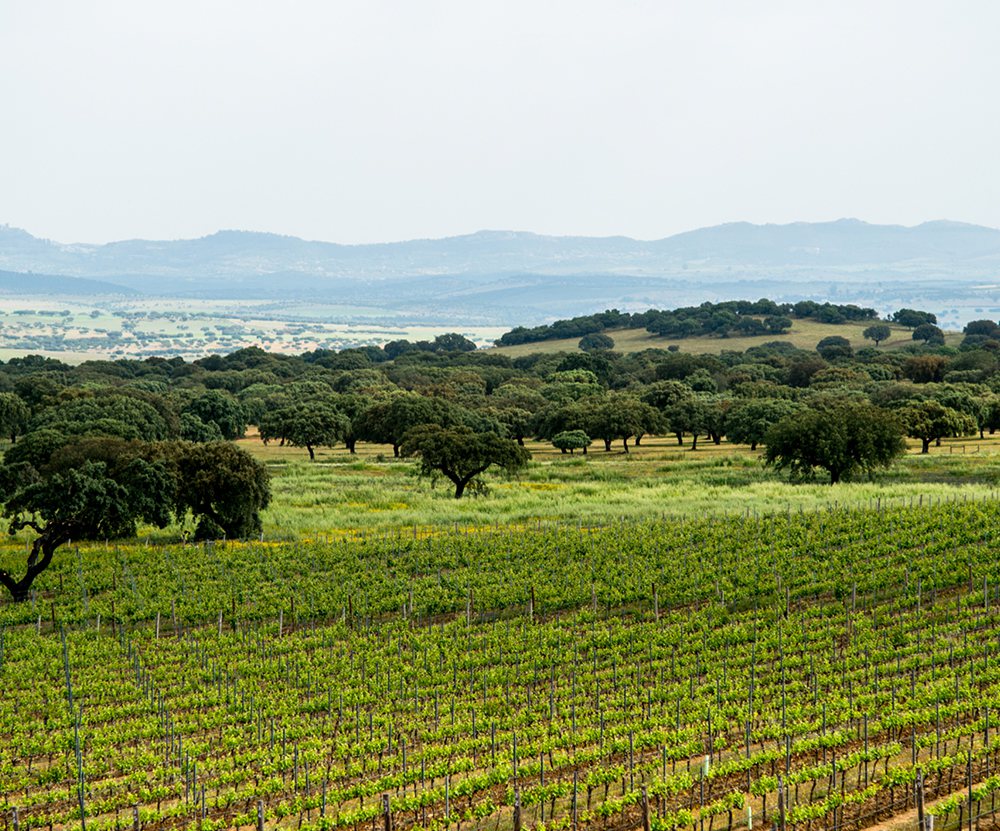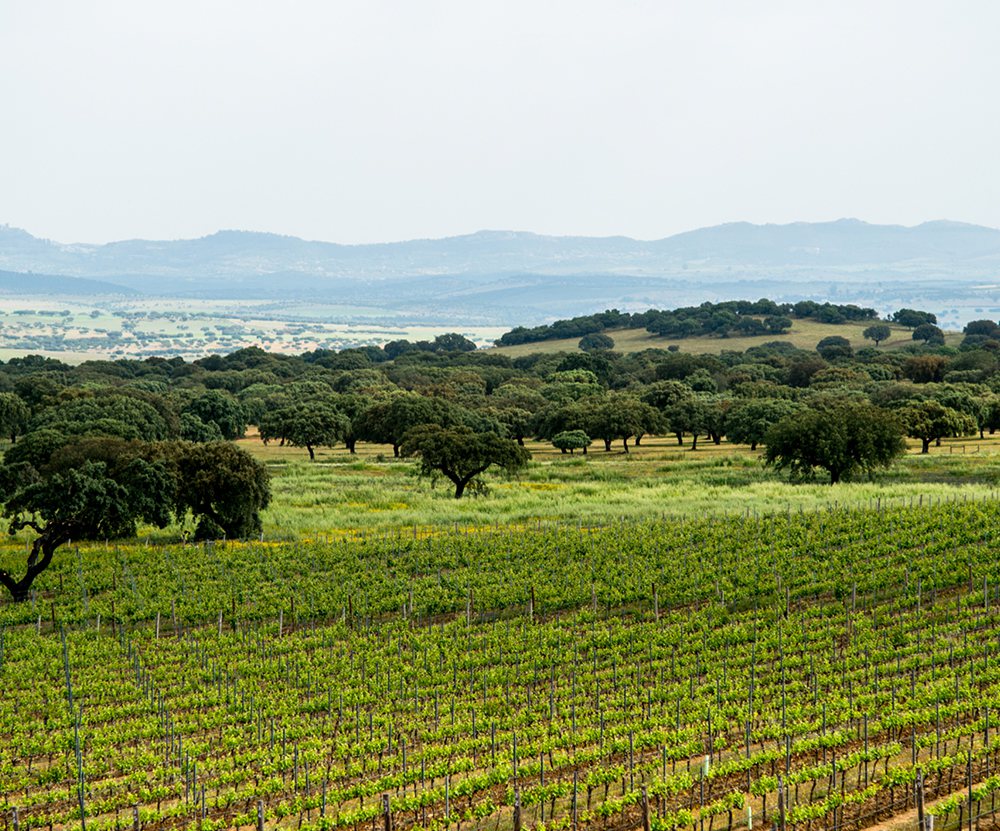 No topo do terraço panorâmico, avista-se, na linha do horizonte, a vinha, o olival da Herdade, Espanha e a Serra de Portalegre. Com um olhar contemporâneo reinventa-se a arte de bem viver.
On top of the panoramic terrace, in the skyline, we can see the vine and the olive groves of the estate and also Spain and the mountain of Portalegre. With a contemporary look one can reinvent the art of good living.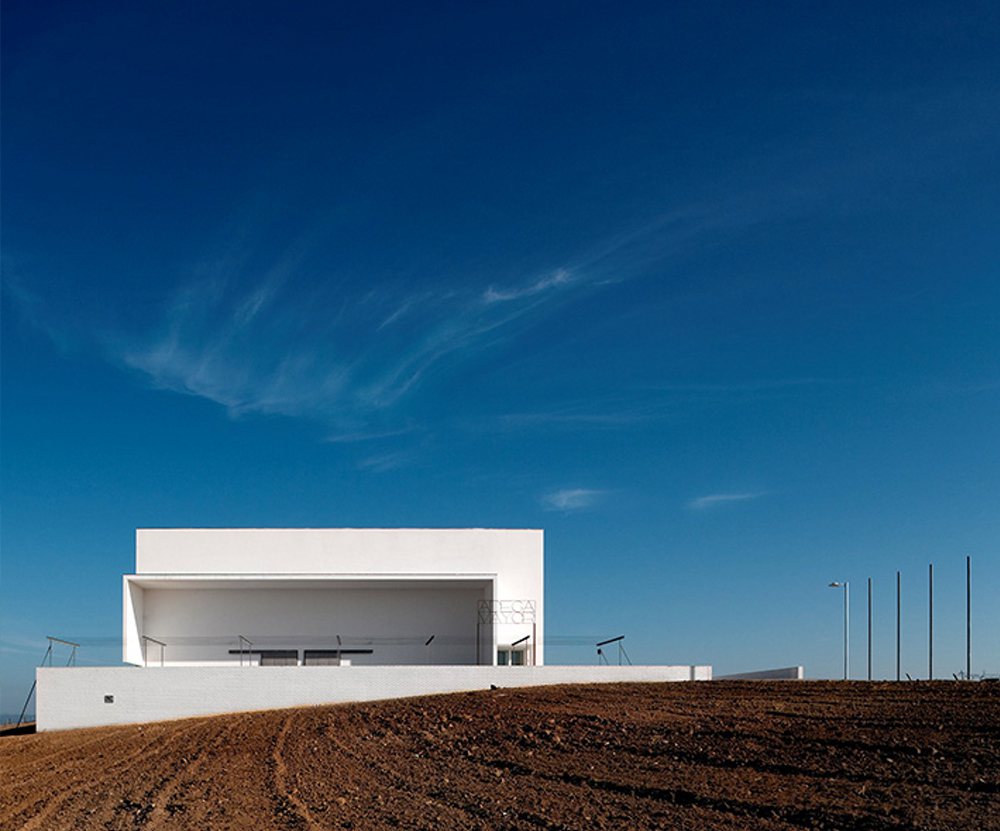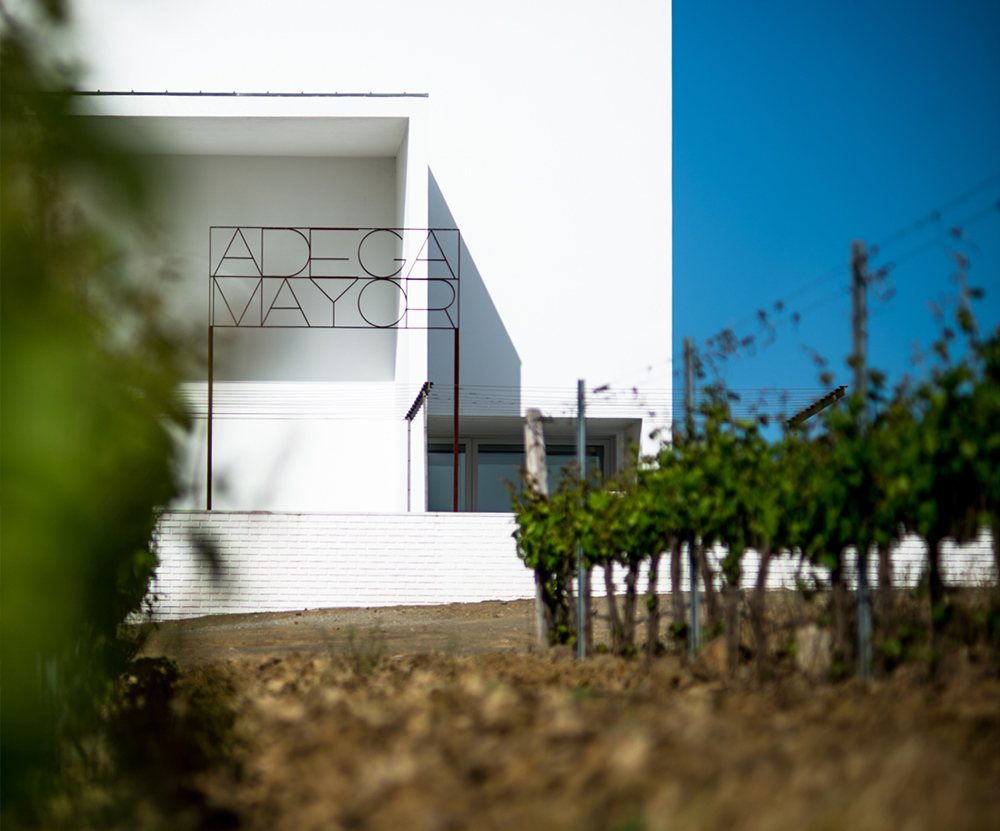 A world-wide architectural reference that distinguishes and elevates a wine heritage of the Alentejo region. A building with its ability to integrate simplicity and merge with the landscape.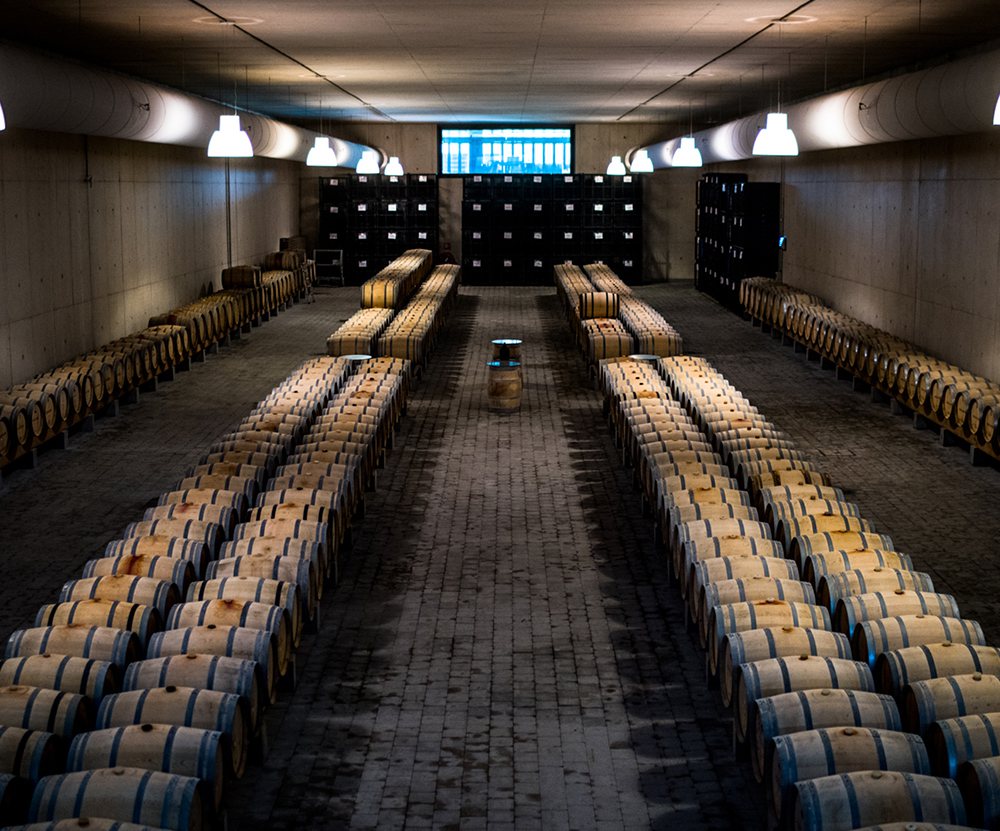 Missão
Cumprir o papel cultural do vinho, com elegância, e deliciar o mundo com os melhores vinhos, contribuindo ativamente para a criatividade e a vitalidade social através do desenvolvimento de produtos inovadores e de qualidade.
Visão
Ser uma empresa de referência no sector vitivinícola a nível mundial, que quer mudar o mundo através do vinho e das pessoas, inspirando nos outros uma atitude responsável, resiliente e desafiadora. Tornar o mundo culturalmente mais rico com a nossa intervenção pública. Ser alimentada por paixões, inspirada por vinhos que atentam aos detalhes e despertam os sentidos.
FIRST CELLAR AUTHOR IN PORTUGAL
It was in this landscape that the architect Siza Vieira applied his trait - simple, purified, essential. These were the lines that gave life to the Adega Mayor.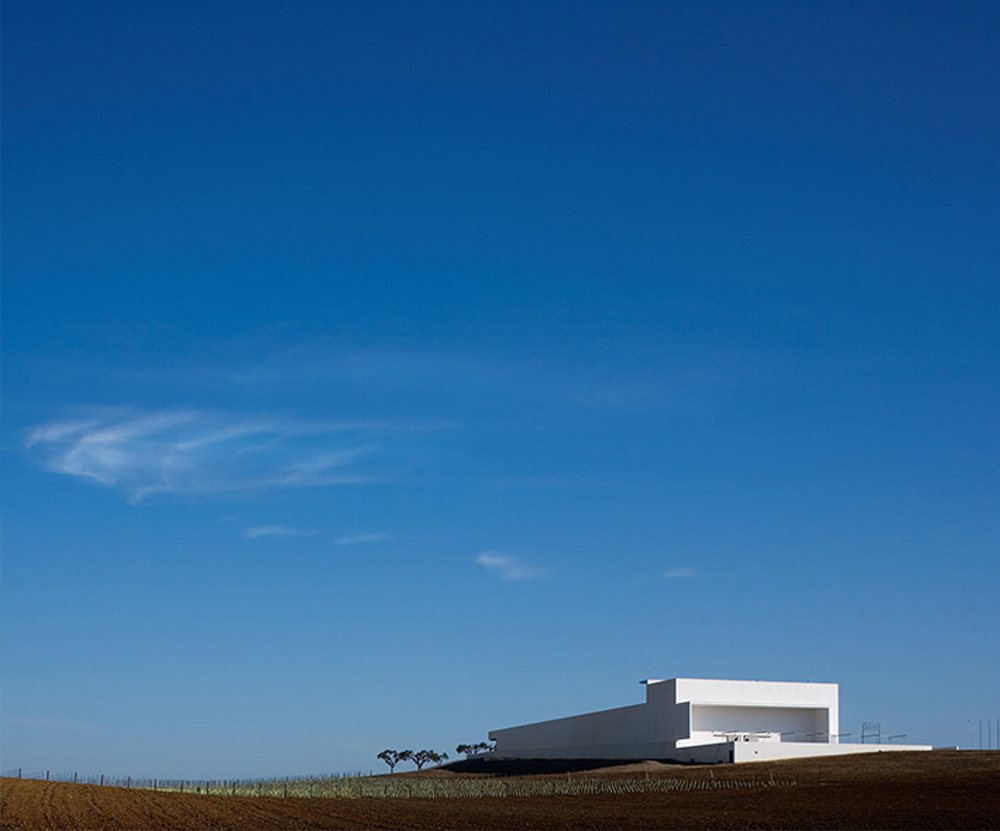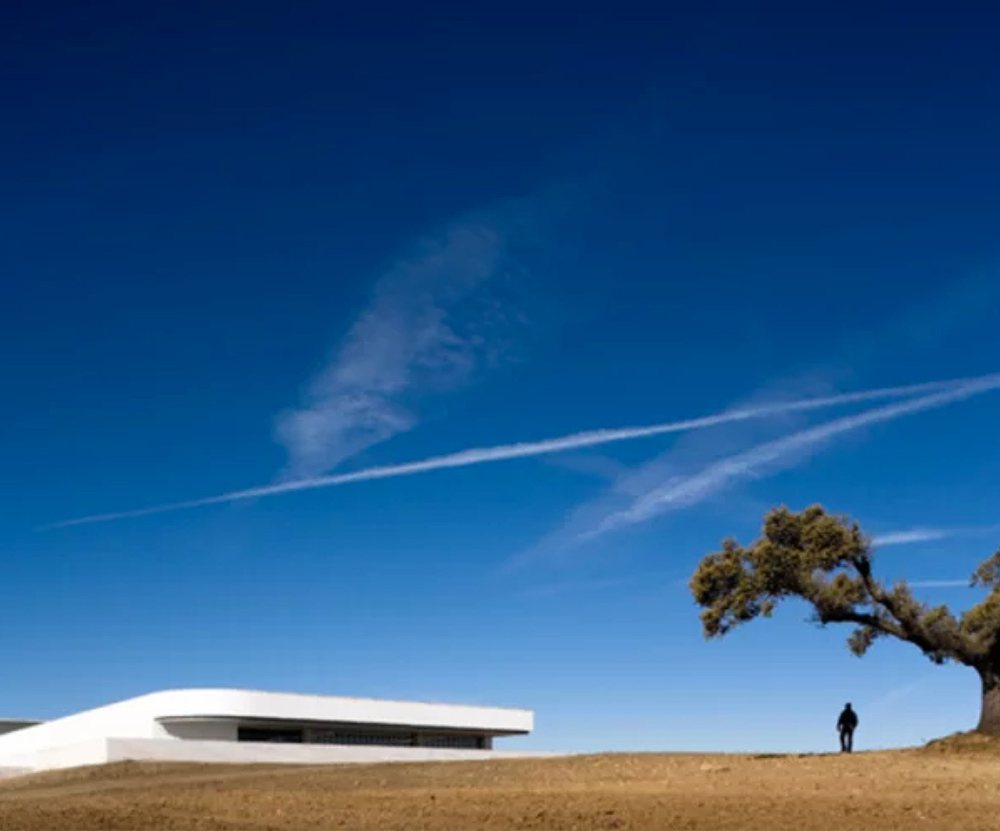 Inside there are large spaces dedicated to production and storage, with rooms that invite the wine tasting and the conversations they inspire.